Message from Seychelles Investment Board (SIB):
The Seychelles economy could not have been more ready to welcome your investment to our shores than it is now. Successful reform programs, healthy business environment and a benevolent government reassure you that investing in the Seychelles is indeed a good business decision made.
Complementing all the comparative advantages that the Seychelles offers to your investments, the decision to set up the Seychelles Investment Board since 2004 was in the interest of offering a wide range of professional services both pre and post investments to better assist and facilitate your business journey with us. Our esteemed organization is today further geared up to professionally assist and support you with your needs and requirements.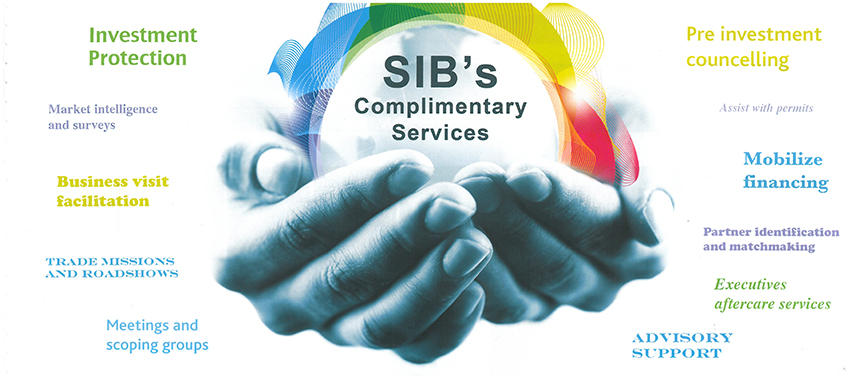 The Seychelles despite being a world leader in environment remains committed to see developments on its shores in a sustainable and environmentally friendly way. The stringent environmental scrutiny keeps us ahead to what makes us unique as a country and has contributed significantly towards our tourism achievements. Our attentiveness to details and business courtesy guarantees to you the highest of assurances for your success and business growth. Rapid and positive developments in the business environment is opening the horizon for much more possibilities, enablers such as the upgrade of infrastructures, green energy developments unlock vast potential for business opportunities.

We at the Seychelles Investment Board offer to you investors our commitment to facilitate your investments and our multilingual and proficient staff extends a warm welcome to you.

Under the new Seychelles Investment Act 2010, SIB's new functions are as follows:


To stimulate the development, expansion, and growth of the economy by promoting Seychelles as an international investment, business, and service centre.
To promote and facilitate the development of investment and business activities.
To formulate investment promotion policies, plans, and marketing strategies and undertake promotional activities to attract foreign and local investments; and
To advise the government on strategies for investment policies, national investment marketing, and investment aftercare, economic and industrial planning, and country image building.