EMBASSY OF THE REPUBLIC OF SEYCHELLES IN CHINA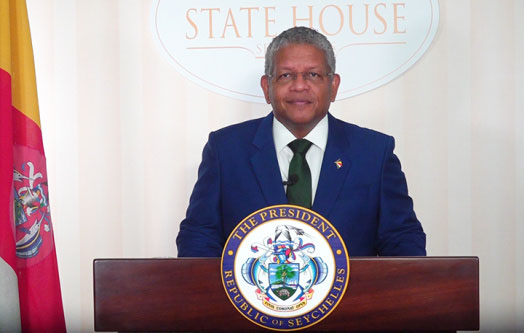 President of the Republic of Seychelles
Mr. Wavel Ramkalawan
Whilst the Government of Seychelles decided to adopt its 'Look East Policy', it capitalized on the opening of the Embassy of Seychelles in Beijing, China on the 19th September 2007, in the presence of the Minister of Foreign Affairs of the Republic of Seychelles, Mr. Patrick Pillay and the Assistant Minister of Foreign Affairs of the People's Republic of China, Mr. Zhai Jun, in a ceremony to mark this very auspicious occasion.

Two days later, On Sept 21 2007, Seychelles Honorary Consulate in Hong-Kong SAR was officially opened. Its jurisdiction was extended to cover Macau SAR in 2009. Seychelles representation office is now placed under the authority of Honorary Consul, Ms Chen Ning Ning Diana (Consul General, Seychelles and BBS & JP, Hong Kong)

The Embassy of the Republic of Seychelles in Beijing represents and promotes the political, economic, cultural, commercial and social interests of Seychelles in its jurisdiction, whilst also offering consular services to its nationals.

The Embassy, in partnership with the Department of Tourism in Seychelles, also promotes Seychelles actively as a tourist destination, through the setting up of a marketing section within the Embassy.

The Embassy also serves the following countries:

* Japan

* Republic of Korea

* Democratic People's Republic of Korea

* Mongolia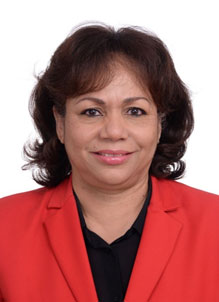 Her Excellency Ambassador of the Republic of Seychelles to China, Anne LAFORTUNE
Since October 2021, Madam Anne LAFORTUNE became the Ambassador of Seychelles to China and Mr. Sidney To is the Minister in the Embassy of Seychelles in China.

Madam Lafortune pursued a Bachelor Degree in Australia, specializing in Mathematics. She served at the Seychelles Polytechnic for 16 years, then moved to the Ministry of Education as Director General for Tertiary Education after which she was promoted to Principal Secretary for Social Development at the Ministry of Health and Social Development.

Before her posting to China, she served as the Principal Secretary at the Tourism Department, Seychelles for 8 years. As the Principal Secretary for tourism, Madam Lafortune was also the focal person in Seychelles for the United Nations World Tourism Organization (UNWTO) and Indian Ocean Rim Association (IORA). 
ADDRESS OF THE EMBASSY:  

No. 6-2-121
Jianwai Diplomatic Residence Compound, 
No. 1, Xiushui Street, Chaoyang District,  
Beijing 

Telephone: +8610 8532 5655

Fax: +8610 8532 5612

Website : http://www.seychellesconsulate.org.hk/embassy_beijing.html