HON. CONSULATE OF SEYCHELLES IN HONG KONG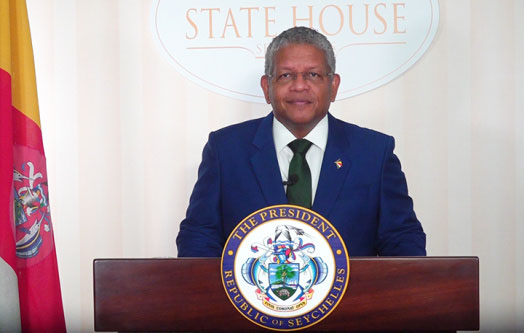 President of the Republic of Seychelles
Mr. Wavel Ramkalawan
The Honorary Consulate needs to represent Seychelles in the political, economic, cultural, technical and scientific areas and to contribute to a better knowledge of the history and culture of the Seychellois people and to strengthen friendly relations between Seychelles and Hong Kong & Macau. It also needs to facilitate economic and commercial relations between Seychelles and local companies as well as to assist in the launching of investment promotion missions from Seychelles to Hong Kong & Macau and vice-versa. We had facilitated the signing of the Bilateral Air- Agreement between Seychelles and Hong Kong and Air Seychelles could commence its flight directly from Hong Kong to Seychelles since 2013. Moreover, the Seychelles Tourism Board (STB) has established its Regional Office in Hong Kong and it is attached with our Honorary Consulate in its operation.
The Honorary Consulate is under the jurisdiction of the Embassy of the Republic of Seychelles in China, we work closely with our Embassy there to promote Seychelles' political, economic and development objectives at the level of local Government, political leaders, media etc. We also join hands to pursue economic activity particularly relating to trade, investment, tourism, fishery and the environment for Seychelles. Furthermore, the Minister in the Embassy of Seychelles in China will visit us from time to time to supervise and assist us to implement our mission in Hong Kong and Macau.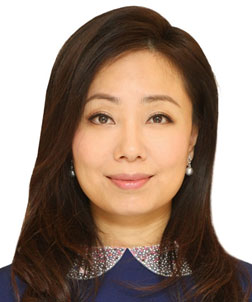 Hon. Consul of Seychelles in Hong Kong & Macau, Miss Chen Ningning
(appointed since 2007)
Honorary Consulate of the Republic of Seychelles in Hong Kong is headed by the Honorary Consul, Miss Chen Ning Ning Diana (Consul General [ranking], Seychelles and BBS & JP, Hong Kong).
Miss Chen obtained her Bachelor and  MBA degree from the New York Institute of Technology and she is now pursuing her Ph.D. studies at the Harvard University.  
Miss Chen was first appointed by the President of the Republic of Seychelles as the Honorary Consul in Hong Kong & Macau in 2007. In 2010, due to her distinctive performance, she was promoted to the rank of Consul General of the Republic of Seychelles. She has been assigned and authorized to maintain and develop a friendly & closer relationship between Seychelles and Hong Kong & Macau.
In recognition of her services to the Republic of Seychelles and taking into consideration her international entrepreneurial skills and financial expertise, Miss Chen had been appointed as Economic Adviser to the Government of the Republic of Seychelles.
ADDRESS OF THE HONORARY CONSULATE  


Room 9B02A 9/F., United Centre, No. 95 Queensway, Hong Kong

Tel: (852) 3102 2829

Fax:(852) 2369 9811

Email: mary@seychellesconsulate.org.hk

OPENING HOURS

Monday to Friday – 09:30 to 12:30 (open to public)

14:30 to 17:30 (by appointment only)

Saturday, Sunday and Public Holidays – Closed

ADDRESS OF THE TOURISM OFFICE

Unit 1101, 11/F, Wah Yuen Building, No. 145-149 Queen's Road Central,
Central District, Hong Kong

Tel: (852)2155 2735

Email: mary@seychellesconsulate.org.hk