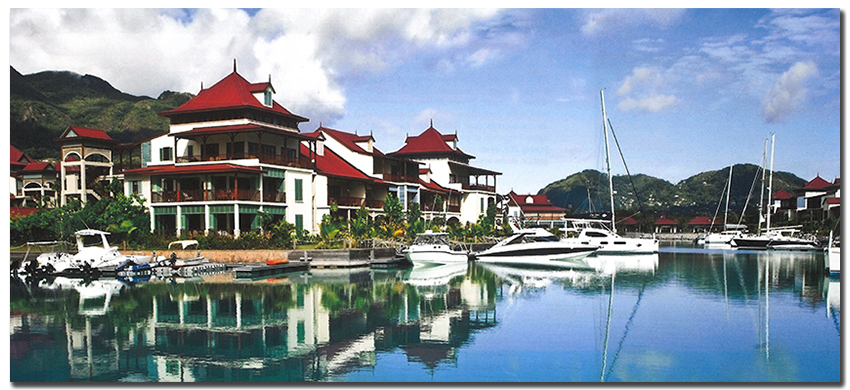 Seychelles, a politically stable and independent nation has created an ideal climate for investment in tourism and other industries. Investor confidence in the Seychelles economy has grown rapidly over the past couple of years
In addition to the low Corporate tax rate – nominally 15 percent (9 percent after credits), Seychelles offers the following advantages and opportunities to investors.
Environment & Location

Land & Natural Resources


Stable political environment and government policies which welcome and support local and foreign investment


Ideal location in the Indian Ocean, midway between the largest trading and manufacturing blocks of Asia & Europe, and a business stepping stone into Africa.


Favorable Time Zone (GMT+4) that allows working hours to overlap with major financial centers


High environmental standards


Nice weather all year through


Strategic location outside the cyclone belt



Attractive land leasing costs


Clean and unpolluted natural water supply

Skilled Human Resource

English / French speaking dynamic local work force


High adult literacy rates – 96 percent (possibilities for recruitment of foreign workers also exist for certain sectors)

Large Growing Market

88,000 local consumers with growing disposable income


A rapidly growing middle class


207,000+ visitors annually and growing


Well established infrastructure and legal system


Comprehensive road networks – 502 km (482 km surfaced)


Regular sea and air links to Europe, Asia, Middle East and Africa


Excellent telecommunications network and IT services


Basic infrastructures provided (electricity, water connections and road network)

Well established port facilities with two deepwater berths, extensive space for container handling and modern cargo handling equipment


Legal system based on English Commercial Law and a Civil Code based on Napoleonic Code


Concessions guaranteed by law and attractive package of incentives for investment in different sectors to enhance cost-competitiveness


No visa requirements (Residence Permits + work permits easily available for foreign investors


An investment code which provides a legal climate that is conducive to a greater flow of investment and business
Photo copyrights: STB Team, Leisure and Business 2012 - SEYCHELLES, other copyright 2013 Honorary Consulate of the Republic of Seychelles in Hong Kong. All Rights Reserved.