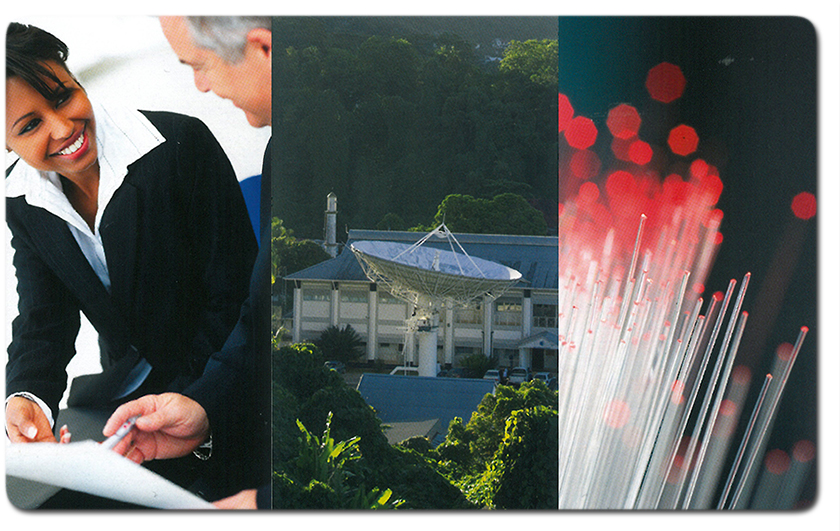 Given its strategic location in the West Indian Ocean, its political stability and the legal and administrative framework in place, Seychelles is no doubt the ideal investment destination for serious investors. Expanding investment opportunities exist in a wide range of sectors such as adventure tourism, agriculture, fishery (fishing & fish processing), education, energy, financial services, general services, ICT, medical and real estate respectively.
The Seychelles government through its new investment framework is doing its utmost to encourage more investments into the country by safeguarding the interests and the rights of potential investors. Apart from streamlining down the procedures for doing business in Seychelles, the government has also ensured that proper legislation and guidelines are enacted to create equal opportunities for all investors.

INVESTMENT
| | |
| --- | --- |
| | To make an investment in Seychelles an easier choice and to help ensure that the investor generates the maximum possible yield on that investment, the Government of Seychelles has introduced a range of legislative measures offering concessions to businesses operating in various sectors of the economy. Under the provisions of the Tourism Incentives Act and Agriculture and Fisheries Act, concessions are granted on Business Tax, Withholding Tax on royalties, GST, Trade Tax and tax relating to the employment of foreign labor. The Government has also been actively cutting away at the country's Trade Tax rates (customs duty), with the result that, on all but a handful of revenue sensitive items, it now stands on 0%. |
INVESTMENT POLICY
Seychelles stated investment policy aim is "to maintain and improve the standard of living of the Seychellois citizens by creating the economic conducive to increased wealth generation by private businesses and individuals." In order to achieve this, the country has committed itself to supporting an investment friendly climate which guarantees that Seychellois Citizens and overseas investments will complement each other and foster appropriate linkages with all sectors of the economy.





In Seychelles, environmental conservation and protection are at the core of our identity as a nation. The two main economic sectors which drive the economy – tourism and fisheries depend significantly on their natural resources; that is, Seychelles pristine natural beauty and rich fishing grounds within Seychelles' Exclusive Economic Zone (EEZ). The purpose is not to only attract investment but to also sustain their relative businesses. Environmental and economic impacts will remain at bay, only if the country's natural resources are managed responsibly and sustainably. This brought forth conversations with regards to environmental sustainability when meeting with investors in these two sectors and effort is made to shift investments towards businesses that are better stewards of nature.

Main Investment Opportunities in Seychelles

There exist below investment opportunities in Seychelles which welcome foreign investors to participate.


TOURISM SECTOR
FISHERIES SECTOR

Exclusive Malls
Entertainment Centres
Specialty Restaurants
Wellness Centre
Aquarium
Eco Tours
Coffee shop and bars
Marinas
Adventure tourism (zip lining, rock climbing etc)




Sustainable Fisheries
Mari culture / Aquaculture
Biotechnology Research
Education Institutions
Port Services
Ship Repair
Maritime Legal Services
Laboratory Services
Marine Equipment Repair and Sale
Renewable Energy Development
Hydrocarbons / Mineral exploration and extraction

EDUCATION SECTOR
HEALTH SECTOR

Advanced ICT institutes
Technical and Vocational School
Ecological and Maritime Based Universities and Research Centres.

Private Hospitals/Clinics
Specialist clinics (Optometrist, Orthodontist, Orthopedic, Dieticians, Psychologists)
Health Food Outlets (restaurants, shops)
Opticians

FINANCIAL SERVICES
REAL ESTATE

International Business Companies (IBCs)
Companies (Special Licenses)
Foundations
International Trust
Limited Partnerships
Collective Investment Schemes
Protected Cell Companies
Securities
Non-domestic Insurance
International Trade Zones
Ship yacht Registration

Condominiums
High End Real Estate
Retirement Homes
Warehouses

ENVIRONMENT AND ENGERGY
AGRICULTURE

Renewable Energy (Solar Energy)
Photovoltaic Equipment Suppliers
Waste to Energy Systems
Suppliers of Electrical Equipment (Renewable)
Recycle Plants
Energy Efficient Technology (Smart Systems For Domestic /Commercial Use)

Indoor Farming (Vertical Farming/Hydroponics/Aeroponics)

INFORMATION & COMMUNICATIONS TECHNOLOGY (ICT)
PROFESSIONAL SERVICES

Accountants
Lawyers
IT Consultants
Architects

E- Business Solution Providers
Website providers
Cyber Security
Multi-media development (Software/videos/animation/website/audio)
Data Centers
Submarine Cable Links
Wireless Technology
Television Service Providers
Internet Service Providers
Mobile Service Operators
Applications Development